Create a High-End Kitchen on a Low-End Budget
29 August 2016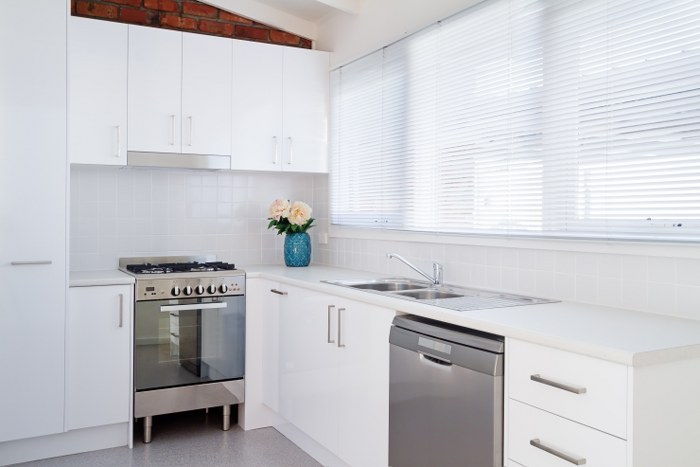 Planning a kitchen refurbishment? Limited funds should not stop you from designing your dream cooking corner. You can create a kitchen that looks beyond your means even if you are on a budget. Since every penny counts, everything from the paint and hardware to the DIY home refurbishment projects should be carefully selected. Here are a few tips to help you achieve high-end results with minimal expenses.
Go for a Big Impact
Before you start knocking the walls, consider what will really add up to the look of your kitchen. Sometimes small and less-expensive changes can have a greater impact on the design. Pick a couple of strategic upgrades and see how they fit within your budget. Changing the kitchen cabinetry will have the most dramatic effect on your decor. If you can't afford to buy new pieces, the second best option is to re-paint them.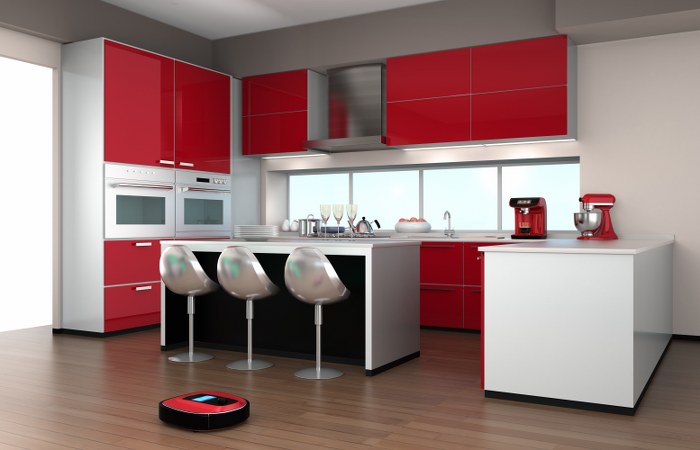 Mix Low-Cost and Expensive
Invest in a couple of high-end elements and use them in such a way as to maximize their impact. Spend money on what counts the most. For example, you can get custom cabinetry and pay a little bit more on special hardware. These unique details will give your kitchen individuality and an expensive look. If the countertop is the focal point of your cooking area, then you may want to spend extra on it. Granite costs much more than laminate, but will add value and beauty to your home improvement project.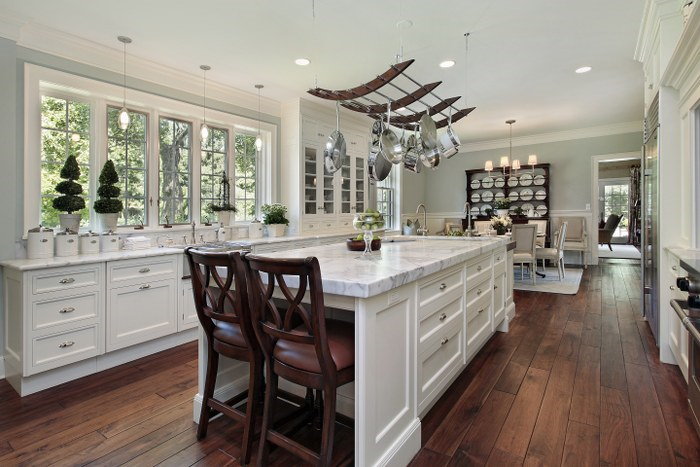 Keep It Simple
Simplicity is the key to stylish and timeless design. Sleek and clean lines evoke sophistication. Plus, you will not have to worry about matching the different elements. When it comes to cabinetry, the most aesthetically pleasing arrangements include either wide and deep drawers or floor-mounted cupboards. However, the two don't mix well together. You should also avoid combining full-height and floor- or wall-mounted units. Beware of the highly-ornamental pieces – they don't fit in every decor and are harder to clean. Discuss what would work for your place with an experienced handyman.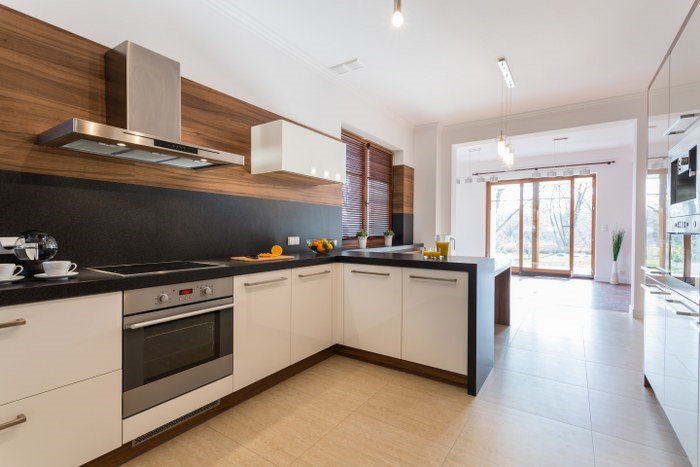 Find Inexpensive Alternatives
There is a wide variety of low-cost products that can easily replace the high-end features. You can swap the expensive materials for these terrific cost-effective alternatives and no one will notice.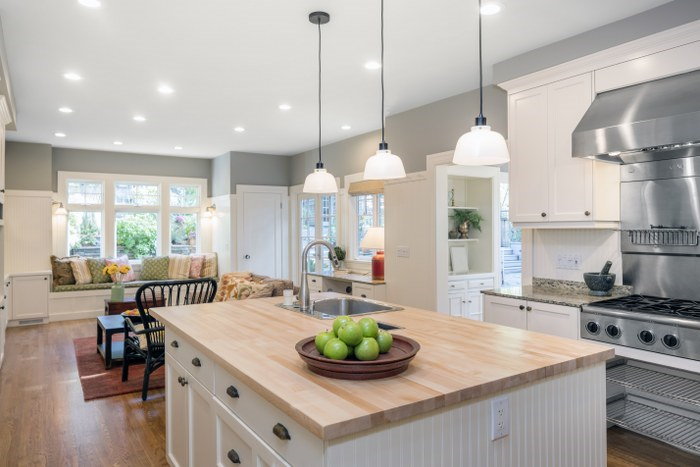 • Flooring: save money by getting porcelain tiles that look like natural stone. Get large tiles with fewer grout lines for easy maintenance. Although laminate flooring is not wood, it appears to be. If you can afford hardwood flooring, this option is relatively inexpensive and durable.
• Cabinetry: there are several ways in which you can save on your kitchen cabinets. Pick an inexpensive material such as veneer. To the naked eye it looks just like solid wood and people won't tell the difference. You can also ask your handyman to construct the cabinet sides and shelving from plywood.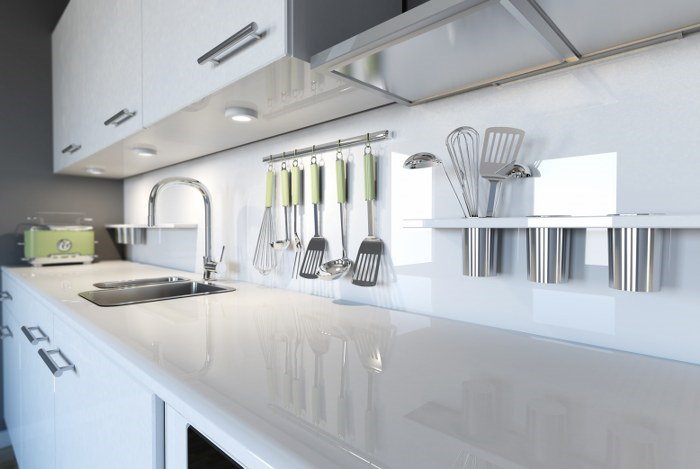 • Countertops: laminate costs half the price of granite and some designs mimic the appearance of the expensive material.
• Backsplash: While ceramic tile is the ultimate option, you can also go for not-so-obvious and effective choices such as pegboards, bedboard, glass or even stamped tin.
• Hardware: trade the brushed stainless steel pulls knobs and handles for trendy oil-rubbed bronze ones or other aged-looking metals.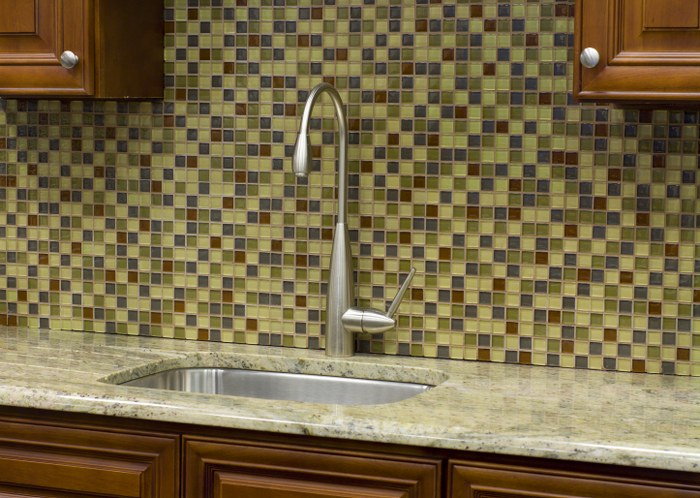 Note: Don't save on installation and hire professional handymen to take care of the job.
Look For Energy Efficient Appliances
If your home renovation project includes appliance updates, be practical and shop for energy efficient tools and lighting. It is smart to splurge on items that you will get the most use of. Some household appliances need to be replaced sooner than others. For example a stovetop will most probably last longer than a refrigerator. So, spend there. If you have a big family and a lot of dirty dishes, you may want to invest in a quality dishwasher.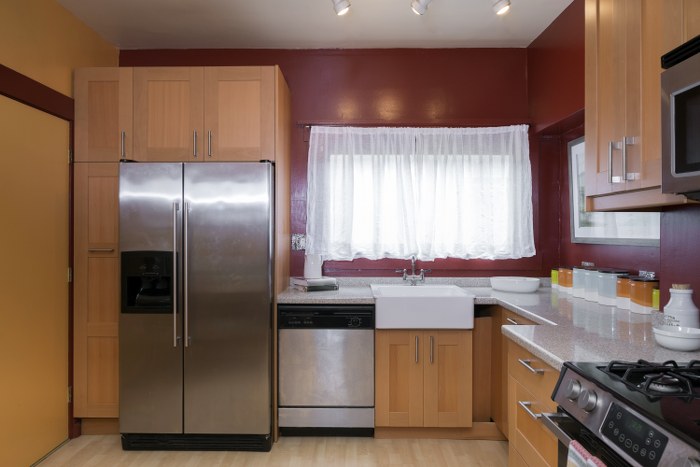 Balance Your Budget
Overspending on one feature will leave you with no money for the other things. Try to divide your expenditures evenly among cabinets, countertops, hardware, appliances and other features. Before rushing into buying, do a research. Be specific when comparing different features. Visit stores in person to get a real idea of the products. If you are hiring local handymen, ask them to recommend you a good place to shop for materials.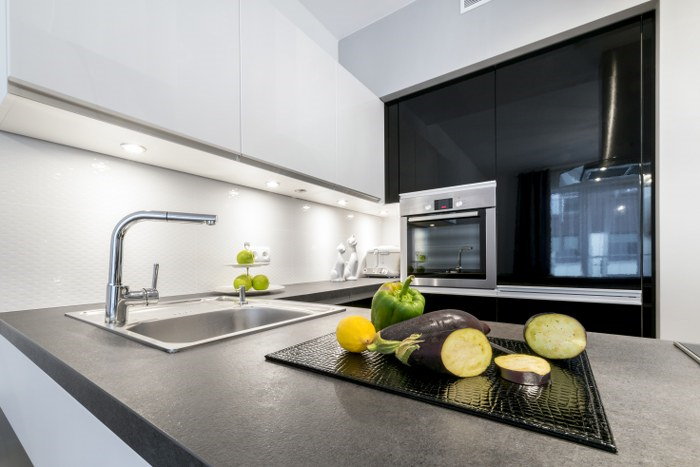 With a good eye and professional handyman help, you can achieve a high-end look on a limited budget.